CP Electronics – Energy Saving Controls
Intelligent Environments Limited are the New Zealand distributor for this range of high quality and cost-effective energy saving controls.
With a 5 year warranty on most products, CP Electronics has been a leading designer and manufacturer in the field of lighting, heating and ventilation control for over 40 years. View CP Electronics corporate video below for more information about this manufacturer and their innovative energy saving control products.
Intelligent Environments are thrilled to bring this innovative range of controls to the New Zealand market. In our role as systems integrators, we use CP Electronics presence and absence detectors, and light level controls, in many of our projects where automated 230V control of lighting, heating and ventilation circuits is required.
We also supply a number of large electrical wholesalers and contracting companies with these products, and also make them available, FREIGHT FREE, to trade purchasers through our on-line shop                            Go to Shop
CP Electronics sensors are also available as an OEM product for lighting manufacturers – contact us for more information.
Intelligent Environments Limited are happy to assist with design, and allocation of equipment, if you intend to use our products (available from us direct, or via your electrical wholesaler). We are also happy to talk you though the adjustment of sensor settings and any other issues you may face. Please contact us if you require assistance.
Services & Products
Green-i Range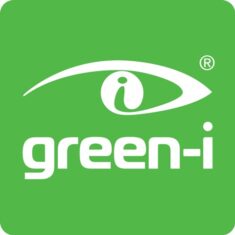 The Green-i range has been developed for the home or small business owner to save energy on lighting, heating and ventilation. This simple 'off the shelf' range of energy saving controls is stylish and subtle and includes movement sensors, switches and timers – providing simple and effective control solutions to reduce energy usage. Manual adjustments only, no handset required. The devices work at mains potential. Care should be taken when working with electricity. We recommend installation by a qualified electrician. Download a Green-i brochure                                                                                                                                       Go to Shop   C P Electronics Standard Range
The CP Electronics flagship range of 230V programmable standalone energy saving controls for lighting, heating and ventilation are available to order, freight free, to anywhere in New Zealand.
There are a wide range of CP Electronics products available offering presence and absence detection, PIR or microwave technology, individual light level controls, and both switching and dimming detectors with lux level sensing.
This range of energy saving controls are suitable for both new buildings, and for retrofit situations. Some sensors can even be retro-fitted to existing lamps or ballasts to turn any light fitting into an energy efficient one! See here for a video showing batten-mount PIR sensors used in a car park.
The products are designed to work 'out of the box' with pre-set settings for time delays, lux levels, etc. To provide a more tailored solution for specific installations, the parameters can also be changed from ground level via a small, and inexpensive, infra-red handset. For multiple installations, large numbers of units, or more complex programming requirements, a professional programming handset is available.
Small user handsets are also available to override settings where a remote control solution is required.  Go to Shop

Product Highlight
Proving particularly popular in New Zealand is the EBDHS Hi-Sense PIR detector developed for control of lighting where increased mounting heights or higher sensitivity is required. Three models are available: the premium (PRM) model provides switching control only, the direct dim (DD) controls DALI or DSI digital dimming ballasts, and the analogue dim variant (AD) controls 1-10V dimming ballasts. All sensors are programmable from the floor via the handsets.
Product Guides
Our Shop – as well as being the place to order your CP Electronics products, has lots of information about each item, and links to download specifications, installation guides, and other relevant material.
If you would like a copy of our full CP Electronics Trade Price List, please contact us.
View full product catalogue                                         Go to Shop
Assistance
Intelligent Environments Limited have staff trained in the installation and programming of CP Electronics products who can also assist with any enquiries you may have, either by email or over the phone.
If you require assistance to determine the most suitable model for a particular application, we are happy to assist in this area also, just give us a call.