The Intelligent Environments team work with you and your stakeholders to develop a fully integrated controls solution that may include lighting/emergency lighting, building monitoring systems, wellbeing technology, and more. We can assist with the selection of appropriate technology and manage the design and installation process. Our services range from full consultancy, design and implementation on major projects, to preventative maintenance of existing smart sites, or simply assisting with small initiatives that make your building work smarter.

Lighting control is considered essential for commercial buildings. Dependent on the building use (and design), warehouses, offices and retail stores, schools, hospitals, and hotels will all require different lighting control solutions.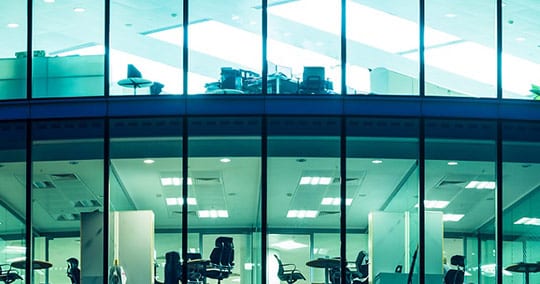 Building integration is when the numerous control technologies throughout a smart building are linked together to operate seamlessly as a single system.
Our technology solutions provide ways to improve health and wellbeing within commercial buildings and supply metrics to measure building performance under the WELL standard.

Cloud controlled systems allow access on-demand, providing total mobility to control your building systems from virtually anywhere. Significant cost savings can be achieved through remote and pre-emptive maintenance.

Installed by your electrical contractor, a smart home package will allow control of lighting and other electrical circuits 'out of the box'. Link with smart home apps to enjoy all the features of an intelligent home, including voice activation, but at a remarkably low price point. Every home can now be smart!
New technology allows for full monitoring of building systems, and the provision of automated reports in a format that is meaningful for facility managers.
Past Projects
View all projects >
Commercial Lighting Control Wellington This project went out to tender and Intelligent Environments were requested to provide design and pricing for the provision of the lighting control system by several different contractors. Once the contract was awarded, Intelligent Environments Limited were appointed ...