DALI Dimming
DALI stands for Digital Addressable Lighting Interface.
The DALI protocol is managed under IEC standard 62386, recognised internationally as a global standard for professional digital lighting.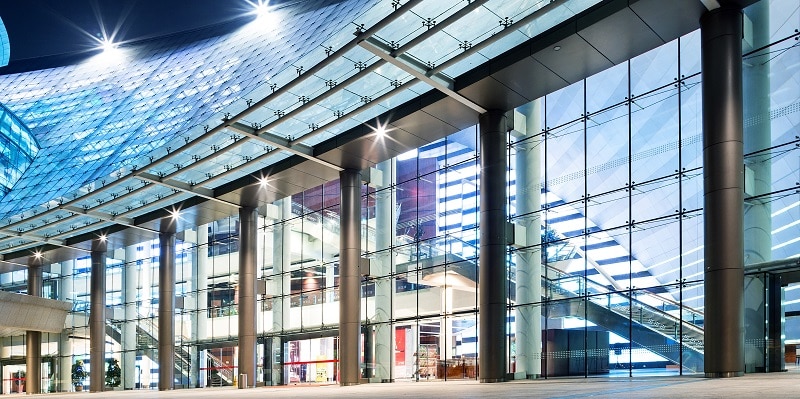 Dimming Systems
Dimming means reducing the light output below the standard maximum level of the ballast or fitting. Dimming controls are normally used to provide the necessary functionality. This may be a simple stand alone solution for a single circuit, or a zone of lighting. Or it may be a building wide switching and dimming lighting control system.
Not every lamp is dimmable, and it is important to establish first that the fittings to be dimmed are able to do so!
The key advantage that DALI has over earlier lighting systems is the ability for each DALI device to be individually addressed.
The most other commonly used systems are analogue (1-10V) and DSI, but with both these systems ballasts and drivers cannot be addressed individually thus limiting their control to a single group. An advantage of DALI is that it requires a simpler and less expensive wiring set up than either of the other systems.
Why Choose DALI?
A DALI lighting control system where dimming and individual control may be provided, can be a source of significant energy savings. When dimmable drivers, presence detectors and lux level sensors are installed with appropriate parameters programmed, savings of up to 80% are achievable.
DALI operates via a digital signal. When the signal is received the DALI driver reduces voltage to the DALI light fitting.
An additional advantage with DALI lighting controls is the ability to make changes via programming only, rather than the high costs involved in re-arranging or re-grouping lights in a fixed output system.
The two-way communication that can be provided with a DALI system allows for easier monitoring of energy consumption, and lamp condition, and can also provide automatic testing and reporting of emergency lighting.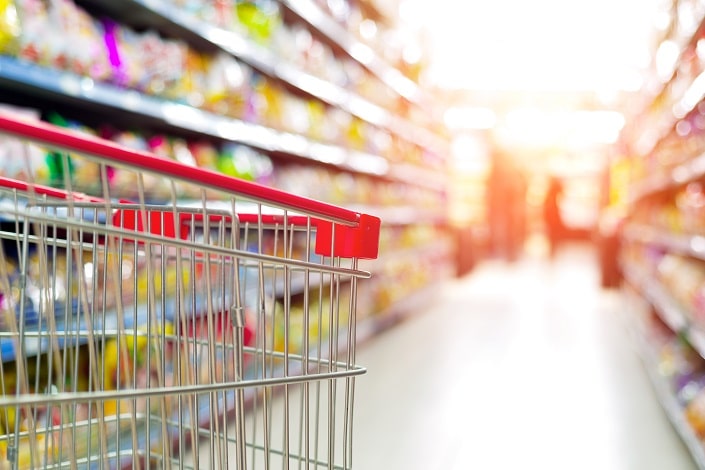 DALI Lines
DALI systems are set up around DALI lines (also know as DALI networks, DALI universe, or DALI subnet).
DALI allows for a maximum of 64 devices on a single DALI line. Devices include LED drivers and LED emergency drivers, fluorescent HF ballasts, DALI power supplies, DALI sensors, and DALI Relay Devices.
If a project requires more than 64 devices, multiple separate DALI lines can be provided as long as no line has more than 64 DALI devices allocated. These separate DALI lines can then be linked to create a DALI control system and to integrate with other control systems.
Advantages of a DALI System
Reduced installation costs
Simplified system cabling
Devices can be controlled individually or grouped as required
The system can be reprogrammed to reflect future needs without changes to wiring
A DALI lighting control system still requires 2-core cabling to be connected to light fittings, but does not require a separate bus cable. The DALI system will require on-site commissioning to be fully functional.
The DALI Standard
DALI's 'open protocol' means, in principle, a DALI lighting system can be composed of components from multiple manufacturers, all working from the same standard. As with all products however, individual DALI components can still vary considerably in quality and longevity according to supplier.
It is important to ensure that DALI products are not just DALI "compatible" but are "DALI compliant". Electrical manufacturers supplying DALI compliant products must be DALI members and their products must bear the DALI trademark.
The DALI standard covers not just ballasts but control gear including LED drivers, switching devices, emergency inverters, colour controllers, and the control devices such as presence detectors, lux level sensors, switches, etc, as well as bus power supply requirements.
Registration of all DALI devices has been compulsory from June 2018. To be confident that your DALI system will work to its optimum, ensure that the supposedly DALI compliant products have been properly certified. This is easily checked via the website of the Digital Illumination Interface Alliance. All DALI-2 products can be viewed on the DiiA product database. Using only DALI certified products ensures genuine inter-operability and seamless integration.
Read more about DALI-2
Return to main lighting control page.
Past Projects
View all projects >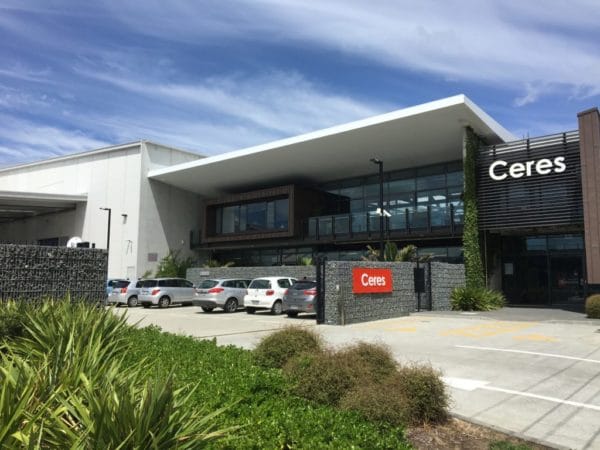 Lighting Control System Ceres Organic 5,500m2 building in Carbine Road, Mt Wellington has become the first building of its type in New Zealand to receive a Green Star rating. From the start, sustainability was the intended outcome for this project....