Wireless Lighting Controls
– An-10 is a wireless technology specifically created for lighting control. Manufactured by UK company CP Electronics, it allows all the advantages of a 'wireless' system, while at the same time provides the full range of features and functionality demanded by a modern day lighting control system. Download a brochure here.
Simple Installation: Wireless signals can pass through walls, floors & ceilings so sensors and switches can be positioned exactly where you need them, with no need to run costly control cables between devices or back to a central controller.
Reduced installation times, and minimal disruption, makes An-10 an ideal solution for retrofit and new builds alike, meeting today's demands for greater energy efficiency.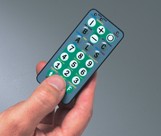 Flexible Functionality: The functionality is achieved through the programming, not the cabling, making it easy to design the operation of your wireless lighting control system.
When needs change, and working spaces are re-organised to suit, simply move/and or re-program devices for the new layout. Of particular benefit in an open plan environment.
Easy Expansion: Adding extra devices cannot be simpler! No additional control wiring is needed. Simply install the additional device, program it into the system and there you go!
Cost Effective: Not only competitively priced compared with other solutions, but an An-10 wireless lighting controls also offer substantial savings over conventional wired systems with considerably reduced installation costs (and time)!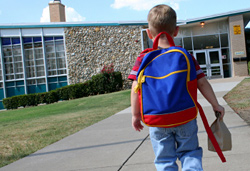 Completely Safe: Fully compliant with European Regulations [ETSI EN 300 220-1 V2.1.1 (2006-04)] making it safe to use in sensitive environments such as schools. Wireless technology is already in common usage in homes and workplaces, in alarm systems, computer networks, and so on.
Dependable: Wireless radio frequency (RF) devices are sometimes perceived as less reliable than their wired counterparts. This is not the case with An-10. The An-10 hybrid mesh network topology, together with a communication protocol, has been specifically designed to meet the needs of lighting control resulting in faster and more efficient operation than other wireless lighting control systems. An-10 also has exceptional immunity against interference from other RF systems.
NZ Distributors: Intelligent Environments Ltd are the NZ distributors for the CP Electronics range of energy saving products and solutions. For further information please give us a call.