Automated Lighting Control for Waikato Watercare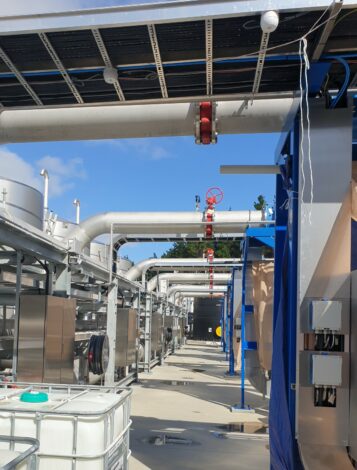 The request was to provide automated lighting control for the external lighting at the new Watercare plant in the Waikato.
External lighting was to be controlled in "zones" and operated by occupancy sensing after hours.
The 'Waikato 50' plant was designed and built in under a year in response to Auckland's drought. The new plant, producing up to an extra 50 million litres of water per day, sits alongside Watercare's existing plant near Tuakau. Completed in record time, it is one of the most sophisticated water treatment plants in the country. The treatment plant uses ultra-filtration and membrane technology to turn the river water into top-quality drinking water.
A zencontrol DALI-2 system was installed to provide the automated lighting control, incorporating two application controllers along with with Plan View to provide easy to use visibility of the system for facility management.
IP-rated sensors control lighting according to occupancy in different zones after hours, but there are also switches located at various locations around the plant to allow for manual override of the lighting control system when deemed necessary.