Lighting Control for Transport Hubs
As cities grow, and authorities strive to restrict traffic within our city centres, it becomes more important than ever to meet the transportation needs of growing suburban communities.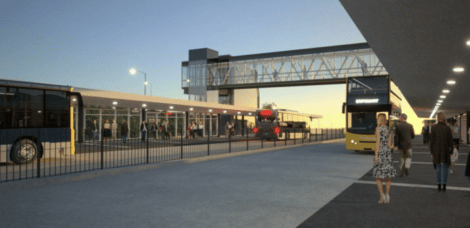 Transport interchanges are essential and vital hubs. Bus Rapid Transit (BRT) is experiencing massive growth, with more than 200 cities across the world now offering BRT as part of their public transport network.
BRT technology combines stations, bus services, and bus lanes into a dedicated and integrated system.
Intelligent Environments are excited to be involved with numerous transport interchanges across Auckland.
The larger of these innovative people-centric hubs allow for both social and commercial activities, by providing spaces for people to meet, eat, and shop. Daylight-filled welcoming interiors are a far cry from the train stations and bus terminals of the bygone era.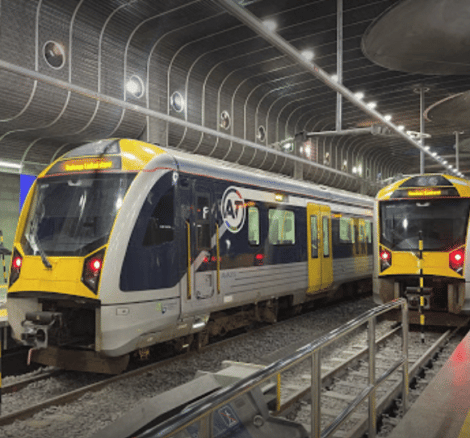 This next generation of functional design, whether through the creation of new interchanges, or the renewal of older ones, seeks to address the high energy demand and extensive carbon footprint of the past. Lighting control for transport hubs must have this at the forefront when designing an appropriate system.
The lighting in these transit hubs must ensure both travellers and workers feel safe and secure. First-time users should be able to navigate their way efficiently to where they need to be, but also feel welcomed to use the other facilities the interchange provides: public toilets, cafes, retail stores, etc.
Functional requirements must be fully met, but in a way that enhances the environment, minimises light pollution for those living in the vicinity (including the impact of 24/7 lighting on the natural environment), and actually makes the transport hub a destination in its own right.
Intelligent Environments are privileged to work with Auckland Transport, Waka Kotahi NZ, and their consultants to ensure the lighting systems in these new transport interchanges is innovative, smarter, and futureproofed.
Using DALI, an open protocol, and the sole lighting control standard for Australia and New Zealand, the lighting control for transport interchanges can provide operational benefits never previously available.
The smart sensors can be programmed with different profiles for different times of day. The same sensor may operate for presence detection only at certain times of the day, for lux detection (daylight harvesting) during daylight hours, or absence detection during other timeframes.
Linked with security systems lighting can be deployed as necessary.
Another major benefit is the remote capability of the zencontrol DALI system. This allow remote monitoring of the system to check for lamp failures, and remote monitoring of the emergency lighting. The maintenance and cost-saving benefits of the system are considerable: reducing energy wastage and extending luminaire life, easier compliance of emergency systems, few site visits required, and where they are necessary the maintenance issues requiring attendance are already identified prior to the visit.
Recent interchange projects for Auckland Transport and Waka Kotahi NZ include:
· Hibiscus Coast Bus Station
· Constellation Drive Bus Station Upgrade
· Britomart Transport Centre