Introduction of the new AU/NZ lighting control standard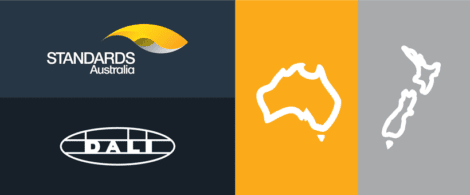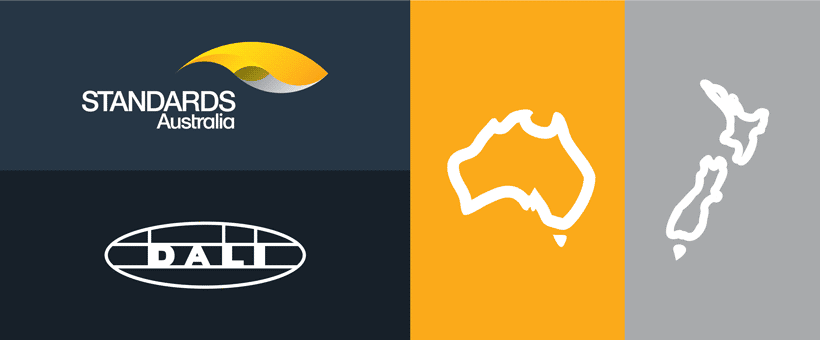 In November 2020 DALI-2 was adopted as the first, and at time of writing the only, AU/NZ lighting control standard.
With the adoption of this Australian/New Zealand standard, compliant systems will no longer have a proprietary lighting control wired bus, or proprietary wireless protocols. The DALI-2 standard defines an open DALI-2 bus, and DALI-2 wireless protocol where certified DALI-2 multi-vendor sensors and switches can communicate to a control system in both a wired and wireless manner.
It should be noted that in addition to lighting control, the standard covers emergency lighting and circadian rhythm lighting.
Electrical Consultants
For New Zealand engineering consultants to propose a system that is compliant with the new AU/NZ standard, it is important that they should understand the implications of the standard, and then make the necessary updates to all future lighting control specifications. NZ consultant specifications based on proprietary lighting control systems are now redundant.
Systems Integrators and Electrical Contractors
Systems integrators and electricians will need to update their knowledge and undertake training on the new DALI-2 standards. With lighting control now standardised, it is important that electrical contractors have the knowledge to quote on NZ standard-compliant systems, be aware of design limitations, and have the know-how to wire and deliver these solutions.
Assistance with Upskilling / Training
Intelligent Environments Ltd have considerable experience with DALI systems in the New Zealand market. Additionally, they are well versed on DALI-2 systems and the changes/benefits the DALI-2 version has brought to building technology. We are happy to share our expertise with other industry professionals who wish to learn more about DALI-2 and the new lighting control standard. We run regular training sessions on DALI at our Knowledge Centre in our Auckland Offices, and also at other locations around the country according to request. Just give us a call.
Market benefits
The benefit of DALI's adoption as the lighting control standard for New Zealand and Australia, is that is enables interoperability, avoiding locking the customer into a single manufacturer's devices. This provides greater freedom of choice and ensures future-proofing of lighting control systems as DALI-2 certified devices from ANY manufacturer can be used to replace or upgrade the system at any time.
What does the standard cover?
The new standard includes the additional categories below:
Lighting Drivers – AS/NZS 62386-101
Circadian Rhythm – AS/NZS 62386-209
Switches – AS/NZS 62386-301/302
Sensors – AS/NZS 62386-303/304
Wireless – AS/NZS 62386-104
Emergency – AS/NZS 62386-202
The New Zealand standards can be downloaded from here. Use 62386 as the search term and each standard is then shown separately in the list produced.
Backwards Compatibility
Although DALI-2 is backwards compatible, it is always best practice to specify a DALI-2 certified driver for new systems due to the more diligent standards of version 2. The DALI Alliance maintains a searchable database of certified DALI-2 devices.