Broadcast DALI
Broadcast DALI is the simplest way to control DALI lighting when individual addressing or grouping of lights is not required. Using this simple means of control, the DALI lights operate together.
DALI broadcast controllers, dependent on option chosen, can control from 1 to 100 drivers on a single DALI line/universe. This allows 'group' (broadcast) control via a rotary switch, push button, scene control, or similar.
No programming required
With DALI broadcast control, there is no individual addressing, so on-site commissioning is not required. If a driver needs replacing at a later date, again, no programming/commissioning will be necessary. It is a simple hardware replacement.
Broadcast DALI Options
We are the sole authorised distributor for zencontrol in New Zealand and we recommend zencontrol simple DALI solutions for broadcast control of DALI lighting.
Option 1 – Master switch with power supply and additional 2-way switching (can be push button or rotary)
­­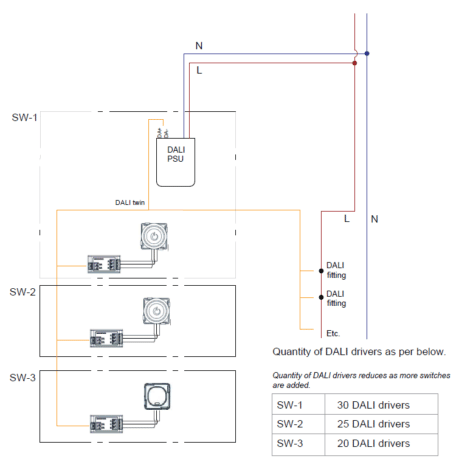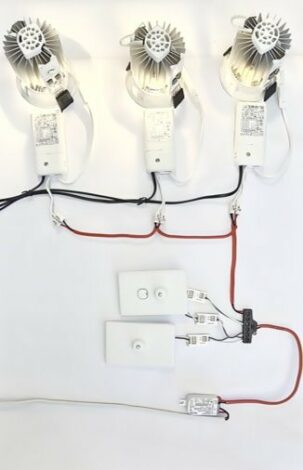 Option 2 – Smart sensor with rotary or push button switch.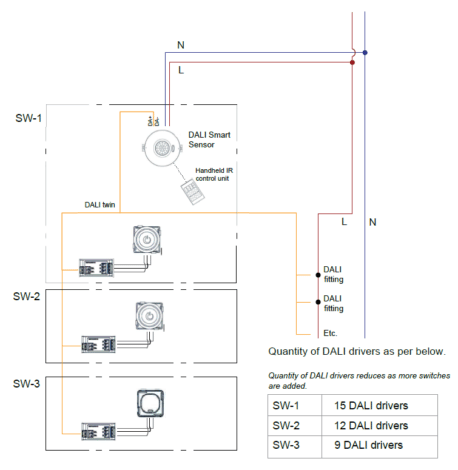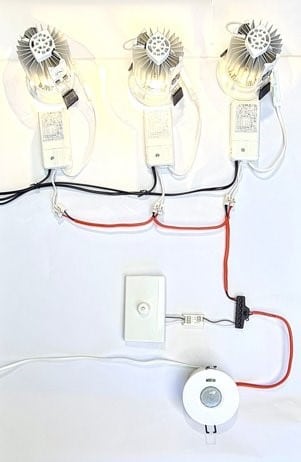 View video
See options available in our online store under 'Simple DALI'
Buy Online or from your electrical wholesaler.
DALI Wiring
DALI cables can be run alongside typical mains TPS with no need to segregate the control wires. With a high signal-to-noise ratio and wide ranges for the digital signal, it is virtually impossible for the DALI data signal to be affected by interference.​
The DALI line can be run up to 300m using 1.5mm twin active cable. ​
The DALI specification allows for maximum 2V drop in the communication signal. ​
The DALI line does not require termination of the line and supports all wiring typologies except rings and closed loops. (Star, trees, branches and chains are all acceptable.)​
The DALI line is a 4 or 5 wire system (requiring active, neutral and two control wires). An earth wire is required in single insulated devices.​
More on standalone DALI control