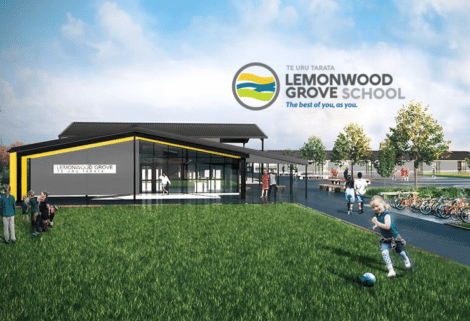 Lemonwood Grove School is a new school in Christchurch due to open Jan 2017 for students from years 1-8.
The 10 acre site is on East Maddisons Road, Rolleston and will cater for population growth in the southern areas of Rolleston.
Although designed for eventual capacity of 750 students, it is being built in two stages.
Stage one provides 'learning landscapes, for 450 students, along with main infrastructure for the full school including administration, hall and playground areas.
Dali dimmable LED lighting will be installed throughout the admin, hall and learning areas. User control will be via dali dimming switches wired directly onto the dali line with dali power supplies residing in relevant distribution boards.
Intelligent Environments Ltd (IEL) are experienced is designing and supplying various types of control for school lighting systems. For this project a full lighting control system was unnecessary as desired functionality could be achieved via DALI universe control i.e using dali parameters within the drivers and the dali mechs. This has enabled the controls the school requires but at a cost effective price to remain within budget.
The electrical contractor will install the DALI lines and connect all devices. Intelligent Environments technicians will then attend site to address the DALI luminaires and fully test the system.