Google Fitout
Our team were excited to be asked to design and program the lighting automation for tech giant, Google's new (and first) headquarters in Auckland.
Situated on Level 6 of the 10 Madden Street building, in Wynyard Quarter's Innovation Precinct, the establishment of these purpose-built offices, also mark the company's commitment to finding ways "to bring the best of Google to Aotearoa." (Caroline Rainsford, Country Director).
Lighting Automation
This WQIP building already has its own lighting controls/emergency lighting network that IEL commissioned previously. However, all light fittings on Level 6 are on their own separate network to allow the specific lighting control elements that Google require.
The floor has been fitted out to make it "uniquely Google" with a reception desk appearing to be a stack of kayaks, a "chilly bin" cafe, and an exciting event space.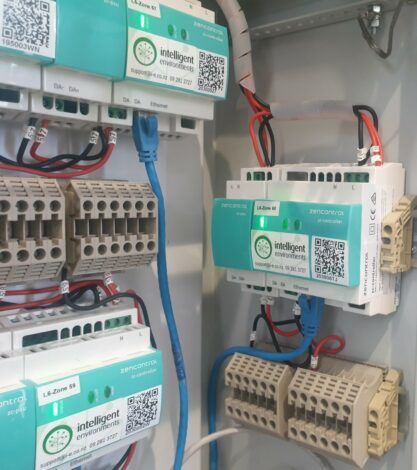 Our controls specialist worked with the electrical contractors, Allendale Electrical, on a design that required ten zencontrol DALI-2 application controllers to be networked together to provide the lighting automation for the entire floor. (With the exception of all emergency fittings that connect to the landlord system for automated monitoring and compliance.)
Most of the floor level, including meeting rooms, open plan office space and common use areas, is controlled via PIR sensing programmed to presence mode, with a 25-minute timeout and a 5-minute grace period.
While presence or occupancy is detected the lights remain on, once there has been a period of no occupancy for the designated time period, the lights then turn off.
In the main open plan area, lights close to windows dim down, according to the availability of natural light.
Smaller rooms are programmed for absence mode: this means they can be switched and/or dimmed manually but with PIRs that will turn lights off if the last person to exit the room forgets.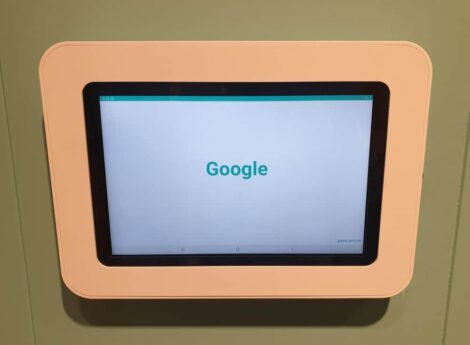 There are three Smart Switch Displays controlling the open plan areas, and a fourth to control the lights in the Events Space. There is also a tablet running the zencontrol Touch Switch app that functions as a master switch at Reception for override control of most areas in the office.
As one area has a digital ceiling, the lights in that location can be controlled via UDP interface to allow lighting to be integrated to create the ambience of the content playing on the ceiling.
BMS systems are able to read the occupancy status of areas via BACnet integration.