The New Zealand Maritime Museum is located downtown on Auckland's waterfront. It has recently undergone a major refurbishment and has been extended.
The new design provides a totally new flow through the building to enhance the visitor experience.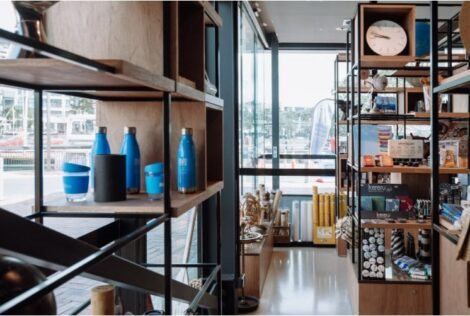 A full-service cafe sits within the main entrance space and opens out to the public walkway. The upgrade of the facade incorporates total transparency to attract passers-by.
The museum is an important caretaker of New Zealand's maritime history, holding a collection of watercraft dating from early Pacific vessels to the present day – including America's Cup racing yachts.
Intelligent Environments Ltd were contracted by Aseco Electrical to design and commission the lighting control system for the upgraded building.
As it was necessary to commission and hand over the building in a couple of stages, the design incorporated zencontrol DALI room controllers. This allowed later stages to be brought online without interruption to existing completed areas.
Scene panels allow easy user control in the retail shop and cafe areas. Lighting in smaller rooms and bathrooms is controlled by sensors but with schedules allowing lights to operate at different times of day e.g. cafe opens earlier.
Feature lighting is dimmed in the retail area at night, but still allows the general public in this area of heavy foot traffic to view the displays.
A full emergency monitored system was installed with no requirement for additional wiring.