DALI Lighting Control System for Adult Rehabilitation Integrated Stroke Unit (ARISU), Taio Ora
Allendale Electrical asked Intelligent Environments Ltd (IEL) to design an easy DALI lighting control system for the new ADHB Integrated Stroke Unit, specified by Aurecon.
Prior to the COVID-19 crisis and subsequent lockdown, IEL had discussions with the client identifying key requirements and where cost savings may be possible. There was also an emphasis that the design should allow for ease of maintenance long term.
With a large number of rooms and profiles to allow for, plus the need for all components to be "hot-swappable" (system should not be turned off) should a driver or other component fail and require replacement, there were few systems that would fulfil all the client's needs. We determined that the zencontrol system with de-centralised controllers would be the best fit for the ADHB.
What did the project set out to achieve?
Previously stroke care was provided in different areas of Auckland Hospital with acute care split between two wards, and rehabilitation provided elsewhere. Stroke is the third cause of death in New Zealand and with population growth and demographic changes there was a pressing need to provide the specialised and integrated facility this NZ$30m project would allow. One of only two such facilities globally.
The challenges faced in providing the DALI lighting control system were mainly around the building's use as a critical care unit. Having the system "down" for maintenance is simply not an option. It was essential that all components should have the ability to be "swapped out" should a driver or other device fail, without the need to turn the system off. Reliability and ease of maintenance was also an important factor.
There were very few systems that offered the features the ADHB required, and it was decided that zencontrol's DALI-2 lighting control system would be the best fit for this project. zencontrol is also currently the ONLY system that is compliant to the AS/NZS 62386 suite of standards for both input and output devices. COVID-19 and the associated movement concerns came into the mix as the project progressed. The ability to make changes via the cloud, without the need for personnel to attend site, proved itself to be a valuable benefit.
Like many projects in 2020 the lighting control integration coincided with country-wide, or region-wide, level 4 lockdowns. As an "essential" project the construction was able to proceed, and the use of zencontrol room controllers with DALI-2 compliant input devices allowed the units to be pre-programmed ("plug and play") and supplied to the electrical contractor for installation at the site, with no need for the integrator to attend. Completed the unit provides 41 inpatient beds alongside targeted rehabilitation, dining, exercise and communal space for patients and families.
Design/Installation/Commissioning
We commenced work on the drawings to include the following requirements:
Control was to be 'centralised' via reception and nurse stations;
Circulation areas were to have pre-determined settings based on 'time of day';
Bed bays required local control, but allow night-time control via the nurse stations;
Touchscreens at key locations would provide staff with a clear visual display of the areas under their control.
Using zencontrol room controllers allowed all units to be pre-programmed and supplied 'plug and play' for installation of the DALI lighting control system by the electrical contractor.
As the COVID-19 state of emergency was declared, it became apparent that all current and potential medical facilities could be called upon for the care of COVID-19 patients, and as such work on this ADHB project with its additional 41 inpatient beds was deemed essential.
Intelligent Environments were able to obtain required equipment overnight from the Australian supplier and manufacturer and provide this to Allendale Electrical during lockdown, along with networking equipment to allow IEL to program the system remotely, with no need for a controls engineer to attend site.
At the time IEL put forward the zencontrol DALI-2 system for consideration, a total lockdown with most of New Zealand confined to their homes was far from our thoughts. The ease of maintenance from a plug and play system that could be monitored and programmed remotely was a major consideration, however, and as it turned out this advantage enabled us to progress the project with no delays and no risk to staff, despite the COVID-19 situation.
The zencontrol DALI-2 control system has allowed IEL to offer access and support via the cloud for any site. The Australian supplier (and manufacturer) offers significant levels of local support, and guarantees in terms of supply to IEL their New Zealand integrator and distributor.
The zencontrol apps allow users to fully control their sites remotely and make changes very simply.
Although the emergency lighting at the hospital is not DALI, at sites where DALI emergency lights are installed, the zencontrol system can be easily upgraded to monitor the DALI emergency fittings also.
BMS systems can integrate with the zencontrol DALI lighting control system via BACnet IP. The zencontrol system is DALI i.e. totally 'open' to any manufacturer with a DALI-2 certified product. This is different to proprietary systems that are locked down to specific manufacturers.
Lockdowns have become a thing of the past, but we believe the zencontrol DALI-2 control system with its competitive pricing and ease of installation has proven its value for facilities such as hospitals, aged care facilities, or other buildings where robust, secure controls are essential, but where remote management and lack of downtime for maintenance is equally important.
A system that offers comprehensive and transparent reports for facility managers without the need for site visits? This has to be the way of the future.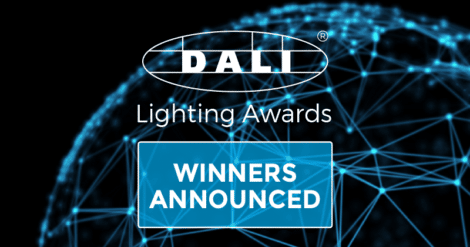 Our Proudest Moment
In January 2021 we learned that our project for Auckland District Health Board: the Adult Rehabilitation Integrated Stroke Unit (ARISU), Taio Ora, had received an award in the 2020 DALI Lighting Awards.
Not only did our project receive recognition in this very prestigious international arena, but ours is the first New Zealand project to receive an award. Not just this year, but EVER!
View this project on the DALI Alliance website.