DALI Control System for Royal Akarana Yacht Club's new Hyundai Marine Sports Centre
A simple DALI control system was specified for the brand-new Hyundai Marine Sports Centre, home of the Royal Akarana Yacht Club.
Intelligent Environments were selected to design and commission the DALI system at this state-of-the-art facility situated at Tamaki Drive in Auckland's Okahu Bay.
Standard rocker switch buttons provide easy control of the lighting in the member lounges, the bar servery and the media lounge, along with control of LED strips in the bar servery and member lounges.
DALI sensors provide relay control for lighting in the East/West Galleries.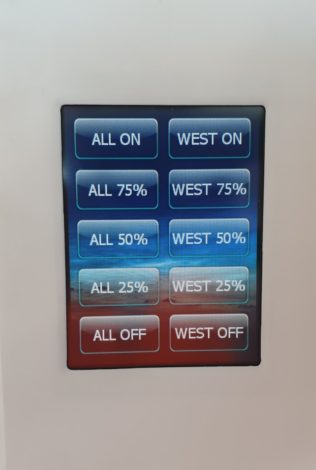 Preset controls for All On/75%/50%/25%/All Off, along with user-friendly touch panels for lighting control, were provided for the event space/function room.
The advantage of providing a DALI control system is the ability to provide low-cost lighting controls, which still have significant functionality built-in. Programming can provide for easy to use central control, that can be managed very simply by staff who happen to be on duty.
Even the most basic DALI system becomes a foundation that can be built upon and expanded should client requirements change, or if additional areas need to be incorporated into the system.
Additionally DALI-2 was adopted in November 2020 as the Australian and New Zealand Lighting Control Standard. Installing a system comprising only DALI-2 certified controllers and inputs therefore ensures that the LCS (lighting control system) is fully compliant with all current legislation.