The Orchards Retirement Village
Lighting Control for Stages 1, 2 + 3 of The Orchards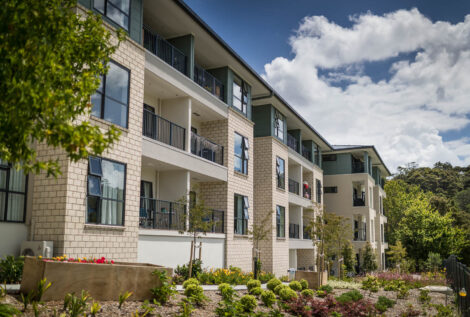 Having worked closely with Allendale Electrical previously on the design and commissioning of retirement village lighting control systems, and specifically for Stages 1 & 2 of The Orchards, a Metlifecare retirement village in Glenfield, Intelligent Environments were also contracted to commission the lighting control system with additional DALI dimming in the care suites for stage 3 of the project.
The Orchards, was designed with sustainability in mind, was the first retirement village in the country to achieve a Homestar Design rating, and remains one of only two that have been given a 6 Homestar Built rating. The other being another Metlife facility, Greenwich Gardens, for which Intelligent Environments have also been the leading lighting controls integrator.
Read more about their 6 Homestar Design rating.