DALI Lighting Controls Assist With Green Star Rating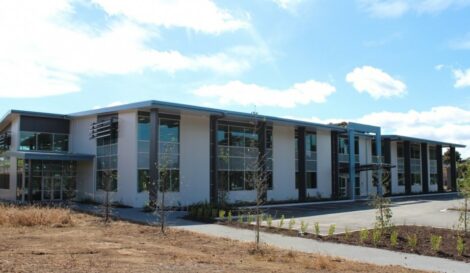 Tohora House, Northland District Health Board's new office has become the first building in Whangarei to achieve a Green Star rating for energy efficiency and sustainability.
It is a 3,207m2 two-level office building on Hospital Road and through commitment to environmental efficiency has achieved a 4 Green Star Design rating.
The construction using lined precast concrete has ensured high thermal stability keeping the interior cool in the summer, and warm in the winter.
Using DALI lighting controls, Intelligent Environments Ltd were contracted to provide an office lighting control system that allowed separate control of the LED lights around the perimeter of the building to reduce the use of energy from artificial lighting during the day, coupled with occupancy sensing to ensure energy is not wasted in lighting unoccupied areas.
More information on this project can be found on the NZGBC website.