Home Automation – Expectations
The owners of this beautifully appointed, brand new residence in Half Moon Bay had very clear expectations of what they wanted from smart home technology in their new home.
Their previous property also had a home automation system. Being accustomed to the comfort and convenience that a smart home can provide, they were very definite about the requirements for their new residence.
Automated Security System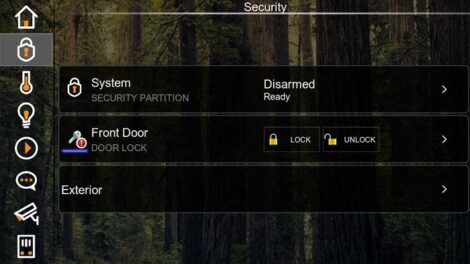 As the family spend time away from home on a regular basis, security ranked high on their list of priorities.
The system IEL designed for their home included the integration of the alarms, gate control, intercoms, CCTV and door locks. The client can monitor and control all aspects of their security system and access control from both within the home, and also remotely when absent, via iPhone or other smart device.
Smart Home Controls
Data and WiFi networks were designed to be both robust, and capable of providing the current requirements, and future expansion, demanded by today's smart homes.
Underfloor heating, and air-conditioning (climate control), lighting control (with multiple client-adjustable scenes), landscaping water features, and more are all integrated to allow simple control via intelligent switches, or app on touchscreens, smart phones, or notepads.
Audio Visual Systems
Distributed TV and music allows selection from multiple sources.
In the lounge/media room the projector screen, surround sound, CCTV, and fireplace are all controlled from the smart home system.