Intelligent Environments has a long history in the design, supply and commissioning of lighting management systems.
For many years we deliberately avoided offering wireless lighting technology. This was because, after exhaustive research and testing, we were not convinced that any wireless solution could provide the robust longevity we provide for our customers.
DALI-2 was adopted as the lighting control standard for Australia and New Zealand at the end of 2022. Our preferred system these days, therefore, uses the DALI-2 protocol and allows us to integrate with certified DALI-2 products from any manufacturer. This is a huge advantage to the customer as they are no longer handcuffed to a single manufacturer or integrator for the life of the system.
DALI now offers wireless connectivity as an alternative to the commonly used pair of wires used in standard DALI installations. zencontrol our preferred supplier of DALI-2 products is able to provide a DALI+ (wireless DALI) system that we are confident will fulfil all the requirements of our customers, and allow the benefits of DALI-2 to be more widely available for existing buildings as well as new-builds
To assist in answering the many questions about this wireless lighting technology, we have compiled a list of frequently asked questions (FAQs) below, with answers supplied by our team.
If you need any further information please do not hesitate to get in touch

.
Wireless Lighting Technology
FAQs
(Click on question to view our answer)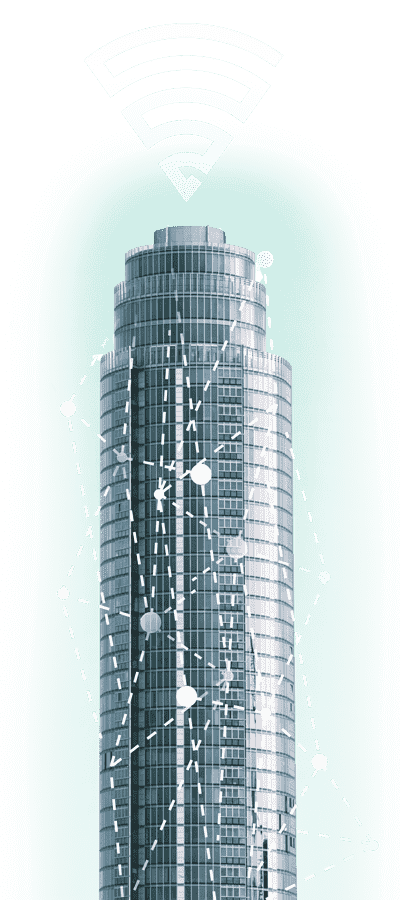 Why do we need yet another lighting control system?
DALI+ is not a new system, it's simply an expansion of the current DALI protocol to allow commands to be carried over a wireless and/or IP-based medium as well as the usual 2-core cabling. This means a DALI-2 lighting control system is compliant with the current lighting control standard for Australia and New Zealand, whether it is wired, wireless, or a mixture of both (hybrid). DALI wireless lighting technology offers huge flexibility for both new and existing buildings.
Does this mean DALI+ (wireless DALI) is fully compliant with the lighting control standard?
Intelligent Environments only propose the zencontrol range of wireless lighting control products which are built using the only IEC standard for wireless lighting control IEC62386-104. This standard allows for standard DALI protocols to be transported over wireless infrastructure. As a wider range of manufacturers produce certified DALI+ devices, using standardised protocols allows interoperability between each manufacturers devices and reduces risk for the end-user from an 'unsupported' product or system. No handcuffs to a specific manufacturer or integrator.
What wireless protocol do you use?
IEC62386-104 allows the transport of all DALI standards over a wireless medium. We propose zencontrol DALI-2 or DALI+ (wireless) for all lighting controls we are asked to design or price. Zencontrol use Thread as the wireless medium as it meets all requirements needed to fully implement a full bandwidth implementation of DALI, and is endorsed by the DALI Alliance which is responsible for the testing and certification of DALI-2 products.
Thread was originally designed by Google for its nest products but has since been released.
Devices that are compliant to IEC62386-104 and Thread 1.1 are interoperable with the zencontrol wireless system.
Does your wireless network self-heal?
Absolutely.
The Thread wireless network automatically self heals when devices (which are routers) fail.
The Thread layer (stack) will perform its own optimisations to ensure that the network is fully functioning and optimal.
Can DALI+ devices talk to DALI-2 devices i.e. can traditionally wired DALI-2 rooms or areas be added to a wireless DALI network?
They sure can!
A wireless bridge can allow wired devices to communicate via true wireless DALI to DALI devices on a wireless DALI network – no translation necessary, DALI commands are used throughout. Read more about the advantages of all devices talking "native DALI".
How do I add a DALI-2 luminaire to a DALI+ wireless network?
A wireless bridge can be used which will allow wired devices to communicate via true wireless DALI commands, no translation necessary.
With wireless, can the number of devices be expanded?
A wireless network has the same device limit as a DALI line.
A single wireless network can support up to 64 lighting devices (drivers, ballasts, relays, etc) plus up to 64 switches, sensors, or other control devices.
When the number of lights etc to be controlled exceed the limit, additional networks can be set up, just as with a wired system, further DALI lines can be added.
Can multiple wireless networks work together?
As with zencontrol DALI-2 wired controllers, wireless networks can be programmed to work together to allow zone, floor, or building wide control.
In addition, (as above) both wired and wireless controllers can work together on the same site as they provide identical functionality and control methodology.
We would normally design the best and most cost-effective solution for the customer dependent on needs and building design/constraints. This may be a wired system, wireless, or hybrid (a combination of both).
Can we have a wireless emergency system?
zencontrol's Thread-enables, wireless product range uses standardised IEC-protocols to provide a flexible emergency testing and monitoring system. Standardisation ensures a system that is compatible with other compliant products built using the same protocols.
Your wireless emergency testing and monitoring can be installed as an independent system, or integrated with other DALI certified products, wireless, or wired to create a full lighting management solution.
Is DALI+ secure?
All Thread communication is encrypted and authenticated using a network-wide 128-bit key. This level of security prevents casual eavesdropping and/or targeted disruption of the Thread network.
In addition, zencontrol take security very seriously:
Data Security
Zencontrol systems are stored on the cloud and follow standard best practice procedures
All data is backed up
Data is secured both physically and digitally
As standard, zencontrol uses enterprise grade encryption
Local communications use TLS 1.2 PSK and cloud communications use TLS 1.2 PKI (4096 RSA). TLS 1.2 stack developed and backed by ARM.
Hardware maintenance is managed
Multiple fault-tolerant servers
Approved personnel only can access sensitive information
Password/credential storage is hashed and salted.
Temporary permission can be given to provide access without ongoing vulnerability
Building managers can grant/revoke access to building areas and privileges
Users and changes are logged and can be audited
Incorrect or malicious changes can be identified and rolled back
zencontrol Solutions
Built on secure foundations and deployed worldwide using Amazon web services
No requirement for local storage as data storage is cloud-based
As head-end PC not required, less risk of theft
Devices are upgradeable so new exploits will be patched and protected against.
Cryptographically signed firmware security updates can be pushed to systems remotely as a response to new security issues.
Every individual device is programmed with unique and strong 32byte encryption key
All details of site setup are stored and can be accessed by any approved agent
zencontrol's standard practices and implementation processes ensure zencontrol networks stay strong currently and well into the future.