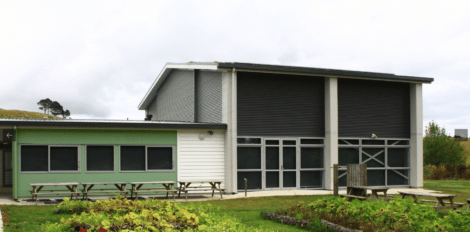 School lighting systems do not have to be overly complicated or expensive.
For Te Kura Kaupapa Maori O Whangaroa, a Maori immersion school in Matauri Bay, Northland, we provided a standalone system that allowed dimming of lights direct from the sensors.
Stage 2 of this project recently achieved a 5 Green Star Education Built rating.
The design of the school maximises the use of natural daylight, and this is assisted by the lighting control sensors to ensure artificial lighting is used only when necessary.
The school incorporates other sustainability features to encourage efficiency and teach students about energy and water conservation, and was built using low VOC materials to reduce airborne pollutants and create a healthier indoor environment. With good insulation the requirement for heating is reduced.