This is your centralised resource for all things DALI-2. Here, you will find comprehensive collection of documents, guides, and resources dedicated to DALI-2 lighting control. Whether you're a professional in the field or simply looking to expand your knowledge, this repository is your gateway to the world of DALI-2 technology and standards.
In November 2020, DALI-2 was adopted as the first (and at time of writing the only) Australian/New Zealand lighting control standard AS/NZS 62386.
With the adoption of this new building standard, compliant systems will no longer have a proprietary lighting control wired bus, or proprietary wireless protocols. The DALI-2 standard defines an open DALI-2 bus, and DALI-2 wireless protocol where certified DALI-2 multi-vendor sensors and switches can communicate to a control system in both a wired and wireless manner.
The new standard covers the following categories: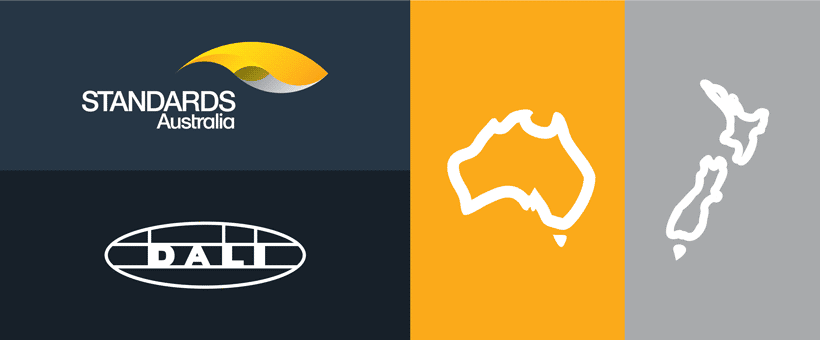 Lighting Drivers – AS/NZS 62386-101
Circadian Rhythm – AS/NZS 62386-209
Switches – AS/NZS 62386-301/302
Sensors – AS/NZS 62386-303/304
Wireless – AS/NZS 62386-104
Emergency – AS/NZS 62386-202
The New Zealand standards can be downloaded from here. Use 62386 as the search term and each standard appears in the list produced.
To comply with the new standards industry professionals will need to update their knowledge around DALI-2 and what is required to update lighting control specifications to ensure they comply with the new lighting control standards. As acknowledged specialists in the field, Intelligent Environments are happy to assist our consultant and contractor colleagues to get up to speed.
The buttons below link to pages containing appropriate resources to download or view.
If you cannot find what you are looking for, or if you require further information, please contact us