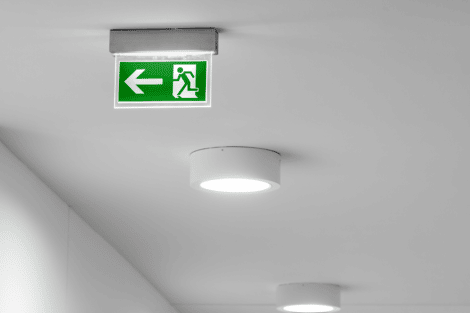 In New Zealand it has been common for emergency lighting to be a stand alone system, running completely independently of lighting control, often with very basic mechanical timer testing and usually no automated reporting or alert system.
Overseas, the preferred systems are now those that allow full software reporting and scheduling. Incorporating emergency lighting into a DALI lighting control system allows for a complete and seamless monitored solution.
New buildings should be looking at a more technologically advanced system such as that offered by DALI emergency lighting.
The DALI International Standard enables emergency fittings to be incorporated onto DALI networks thereby removing the need for a separate emergency monitoring system.
By utilising a DALI system in a building, a fully functioning lighting control system can be implemented with full user control interfaces eg sensors, and other dali components, all working alongside the Emergency Lighting as an all in one complete solution. Utilising a DALI emergency lighting system is simply good sense!