What is the True Cost of Your Control System?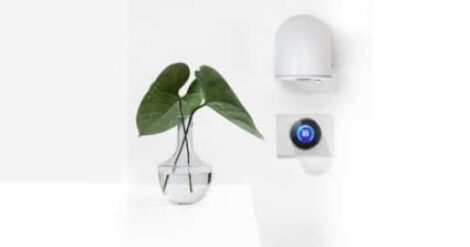 With climate change accepted as the dominant threat to our world, we are encouraged as individuals to consider how small changes we can each make right now, can have a positive effect on our carbon footprint. As responsible citizens of planet Earth we are asked to re-think how many miles we travel by plane, train, bus or car; how we use energy; what we shop for, and what we waste; whether we are making sustainable choices?
Building and business owners also have the responsibility of making sustainable choices in how they run their business. The carbon footprint for a building or business is basically the total amount of greenhouse gas emissions that come from the production, use and end-of-life of a product or service.
Calculating Cost/Length of Life
Controlling the output of light fittings, automating lights/heating/cooling so these are not left running in unoccupied spaces, setting outside lighting to automatically schedule on/off according to changing sunset/sunrise times: all of these are a given in today's world for every building demonstrating a commitment towards energy saving and reducing carbon footprints.
What is often neglected, however, when a new building is erected, or a major renovation undertaken, is a proper consideration of the 'life of the product' – this is just as important with a lighting control system, AV, or BMS, as it is for the fabric of the building.
In many cases calculating the cost, divided by length of life, of a product or system will prove that the cheapest initially, can turn out to be the more expensive in the long run. When taking into account the environmental cost of "throwing out" the same product/system after a short life span, the true cost to the planet is immense.
In addition, the client's ability to service and maintain the system for longevity needs to be considered when deciding on the sustainability of the system. Also, in terms of carbon footprint, where are the components shipped from, how do they get from manufacturer to local supplier, to integrator, to client? How are they packaged? How are they installed, how many visits to the site are required, from where – to where?
To provide a truly sustainable solution, not just "greenwashing" as the system is to be installed in a Green Start building, all of these aspects should be considered in specifying the system that is to be installed. Importantly, once specified, that system (or at the very least, an alternative that meets ALL requirements in the specification) should be the one that is installed.
The true cost of your control system is not just financial, it is environmental also!
Cost Over Length of Life
Building technology components are commonly warranted for 12 months, but any reputable manufacturer would expect a far greater life span from their products. As with any electronic product, environmental factors such as exposure to moisture and dust can shorten a product's life. However, if a component were to fail, it should be a relatively easy exercise to replace that component – or so one would expect!
Unfortunately, cost-cutting at the construction stage results in hardware decisions based on initial price, not cost over the length of life. A solution is put forward that is different from that specified but has the attraction of a lower cost. The contractors may be content with that, as long as the product works for the 12 months they have to warrant the system, any failures after that time are not their concern.
A product may work perfectly initially, but if it fails after 15 months the 'real cost' is much higher. It is more than possible that the product is already no longer available and a replacement cannot be found. The installer may not be interested in supporting the system outside of the warranty period, and where the system is proprietary, it can be extremely difficult trying to find a company able and willing to look after maintenance.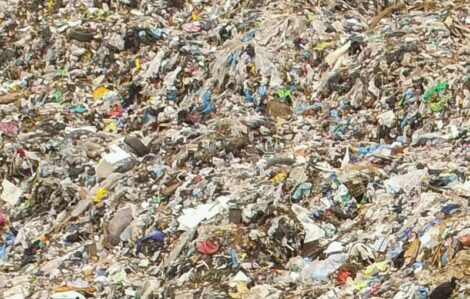 Very often, the end client ends up without the functionality that they require from the control system in their building, and with no means of expanding or adjusting the installed system to meet their needs.
With a system such as this, with constant problems, and difficulty in undertaking repairs and maintenance, it is not surprising that the end client takes the first possible opportunity to rip it out and start again.
How can that be considered in any way sustainable? Sadly, because of decisions left to the builder or electrical contractor at the construction stage, when costs were running over budget, the installed system is defunct within a few short years and ends up in a landfill. Realistically the cost of your control system has become significant – not just a major loss financially, but a terrible loss to the environment.
Use DALI-2 For Genuine Sustainability
If the initial specification for the project was sound, proposing a system such as DALI-2 with its open protocol (currently the only lighting control system that meets NZ and Australian building regulations), and that spec had been adhered to, the huge waste financially, and in sustainability would have been avoided.
With DALI-2 the end client is not "handcuffed" to an individual manufacturer or integrator. If the installer is not available to assist with maintenance, any other company experienced in DALI can do so. If a product is no longer available or supported, an alternative will be available to replace it.
Ironically, if the specification for DALI-2 had been followed, if due to budget restraints the system provided had reduced functionality, it would be easily expandable once further budget allocation was provided.
A DALI-2 system can easily cope with the multiple changes required for changes to the layout and use of the building over time.
This is the reason when asked to assist with designing a robust lighting control system, with proven longevity, and with local and international support, we only propose DALI-2.
Commissioning of Systems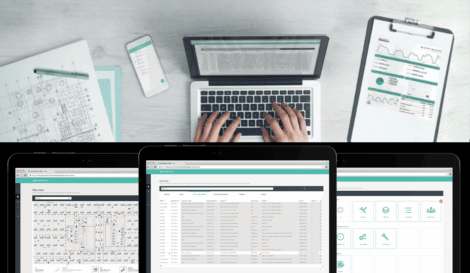 Working closely with the electrical contractor who of necessity must be on-site, Intelligent Environments engineers can program a full lighting controls system (even including emergency monitoring and reporting) totally remotely with, in many cases, no requirement for the engineer to attend site.
This means significantly less travelling to sites across New Zealand. Flights and long trips by vehicles to provide for projects nationwide are no longer required. Fewer cars on the road between sites, lower emissions, less traffic.
Once the client has moved into the building and is familiar with the lighting control system, adds/moves/changes required can again be provided remotely by an engineer operating from our office, or indeed from their home.
Service Plans For Efficiency and Longevity
When we have supplied and programmed a zencontrol DALI-2 system, we also recommend a service plan be adopted to ensure the system is properly maintained for maximum efficiency and reduced breakdowns.
The ability to monitor and support the system remotely means maintenance costs are reduced, and any issues can be identified quickly and resolved.
Maintaining the system properly can extend the life by many years. The financial cost of your control system is thus reduced considerably, with even more advantage to the environment by delaying any need for replacement.
Supply of Equipment

The zencontrol system components are supplied out of Australia. We endeavour to consolidate orders and place in good time to ensure they can be supplied on one shipment, not multiple shipments due to backorders etc.
We work with clients to ensure timeframes are fully communicated and thus avoid the need for additional URGENT shipments to meet unexpected demand.
We supply to New Zealand clients in a single delivery. More usually to the electrical contractor who will be installing the equipment at the same time as the 230V framework.
This may seem a minor element, but we make best efforts to ensure carbon footprint from inwards/outwards freight movements is as minimal as possible.
Packaging
When we were initially introduced to zencontrol's product range, we celebrated the packaging that protected the components during shipping. Previously our experience with control products from a major international supplier was the amount of packaging that went straight to landfill. Each component packed in plastic, within a flimsy branded cardboard box, shipped in larger cartons with bubble wrap or similar to fill the "air spaces" (often considerable – as cartons are standard sizes).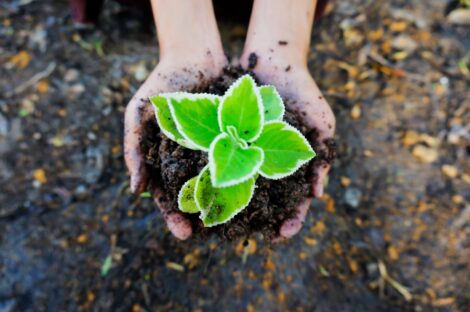 The zencontrol product is ordered by the carton. The products are well protected without the use of plastic wrapping, as they fit exactly in customized boxes with no space, and therefore no movement to cause damage during shipping.
Cartons are of good quality and can be re-used multiple times. Wastage when unpacking equipment is now significantly reduced.
As a company we are continually looking for small, incremental changes, that can be made to positively impact our carbon footprint. Significant for us, and for our clients, is the need to make sensible purchasing decisions.
Please consider the true cost of your control system – not just the financial cost, but the environmental one.
We can no longer choose "cheap" if the cost to our world is so much more!