Can this phase dimming device really control a traditional light fitting via DALI?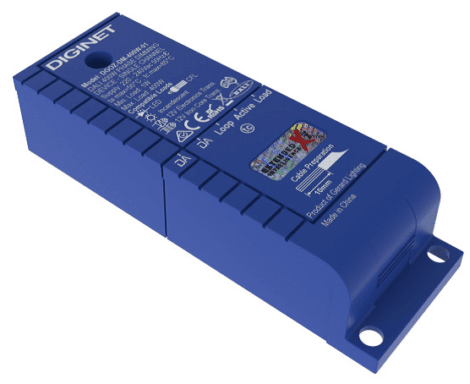 A persistent headache in this industry has been how to control a traditional dimmed luminaire via a DALI system?
The DALI Adaptive Phase Dimming Device provides an answer. It's an 'out of the box' solution designed for those situations when you need to get 'out of trouble' without incurring huge investment in time or money!
Use the phase dimming device in situations where you need to control a traditional dimmed luminaire via a DALI system. Being fully DALI compliant this device will work on any DALI network regardless of the manufacturer.
It is suitable for LED lighting as well as traditional light sources so can also be used in conjunction with load correction devices where LEDs are causing issues with flickering.
Designed for dimming up to 400W of connected lighting via DALI commands issued on a connected DALI line. Not suitable for HVAC or any motor loads.
Features of Phase Dimmer IEL-RDALI-400W-01
Phase dimming of lighting loads via received DALI commands
Capable of dimming lighting loads up to 400W
Draws only 2mA from a DALI line
Suitable for mounting in a ceiling void, or on din rail via mounting bracket included
Fully tested to and complies with DALI standards IEC 62386
View datasheet
Contact us for further details and pricing.