zencontrol
Intelligent Environments Ltd are excited to be the sole New Zealand distributors for zencontrol: control system product that offers the ultimate solution in modern lighting control and building technology.
Available as wired or wireless, (or indeed a mixture of both), zencontrol systems and products are fully DALI-2 compliant and certified.
Built with a "just works" philosophy, zencontrol has amazingly smart software that actually simplifies the whole design and commissioning process.
Once installed, advanced algorithms analyse the site, and identify issues, saving critical fault-finding time.
Built on the open DALI protocol, the system integrates seamlessly with all other DALI certified products, regardless of the manufacturer.
Providing much, much more than any conventional legacy system, zencontrol offer environmental sensors detecting and reporting on air-quality, sound, temperature, and more. Cloud-based analytics provide reporting and visualisation of building performance. Automated monitoring and reporting of emergency lighting is a given.
We have now installed this system in a number of recent projects and feedback is very positive.
The "issues dashboard" (see example below of a project in progress) is available in each of our zencontrol projects is providing huge benefits to many different stakeholders. At building handover, the electrical contractor can hand over a building with 100% building health. The builder and the client can have confidence that the completed project is fully operational and compliant in all respects. On-going, Facility Managers, at a glance can visually see the status of the control system and of all connected devices, from the health of the emergency fittings to the stability of the communications on the DALI line.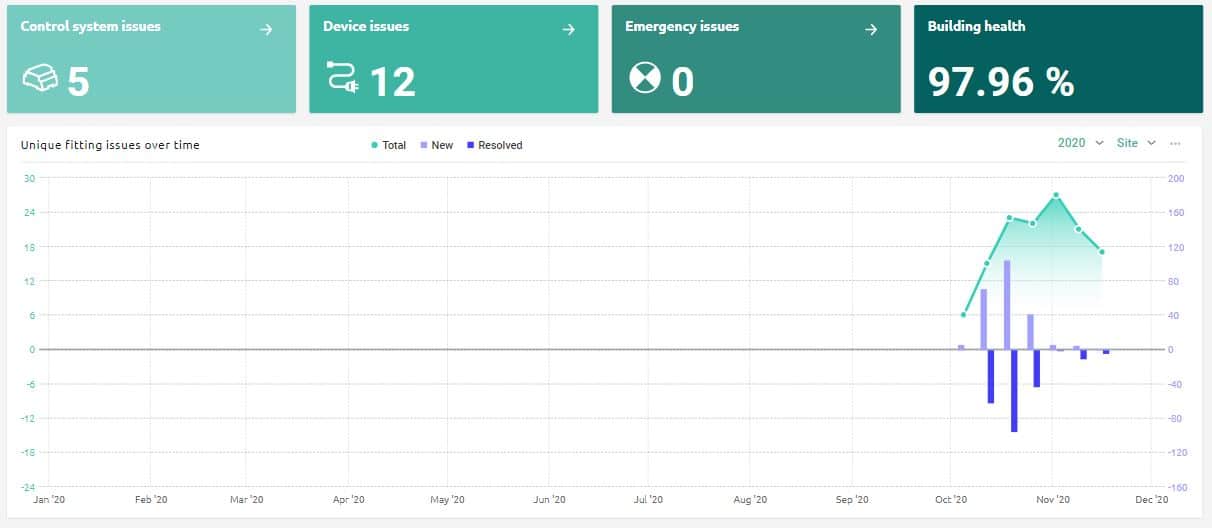 zencontrol is now being specified in 19 countries, with multiple award winning products and projects under their belt.
With continual innovation zencontrol is leading the way in this industry and we are thrilled to be aligned with this trail blazing Australian company as their representative and alliance partner, this side of the ditch!