In commercial buildings audio visual solutions can include all the elements we interact with at work in an audio or visual way:
Music is important to create ambience in restaurants, retails stores, etc. In modern offices, multiple spaces are used for presentations, video conferencing, and less formal 'catch ups' where BYOD (Bring Your Own Device) connectivity is essential.
Integration of AV with lighting, HVAC, and other building systems is also a must when easy, seamless control is required. Our company offers complete integrated audio visual solutions to suit your budget and your needs.

A multi zone audio system will allow the choice of multiple sources for content, and allow different areas of a building to operate independently. An essential element in creating ambience in retail stores and hospitality venues.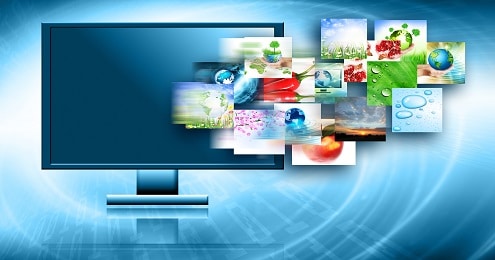 Visual displays are everywhere in today's workplaces. Screens and monitors will be 'smart' requiring internet access, and integration with building services.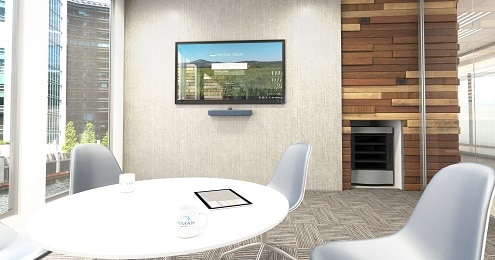 Involving a technology integrator when planning, will ensure the most effective use of space/technology to meet your needs and your budget!

With many teams spread across the country (or countries), providing a space that enables participants to share from remote locations is becoming an essential part of doing business today.

A 'BYOD bring your own device' initiative empowers employees/students to work from the device that suits them best e.g. responding to emails via their smartphone, accessing documents on their tablet, etc.
We can provide standalone AV consultancy for your commercial building or a full design/build/commission package. Contact us to discuss your needs.
Past Projects
View all projects >
eBos Control System - Upgraded to C-Bus If you've driven past Mt Wellington on SH1 to Auckland, you may have noticed this prominent office building. When it was first built in the 1990s, all the latest technologies were installed including a lighting ...