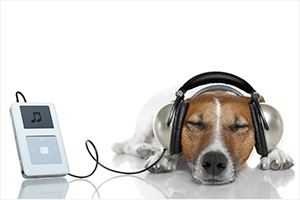 Although digital music technology has been totally embraced by the younger generation, the "quality" of the sound has not been up to par with traditional music systems.
For more than a decade we've become used to hearing compressed audio through earbud headphones and cheap dock players. These highly portable music devices have created a whole new way of listening to music, but without very much to hear! Even 16-bit CDs contain only half the audio spectrum that the master recording holds, and that's certainly more than MP3s.
Finally we can be excited about the emergence of true 24-bit HD digital audio!
We were truly amazed when we were first exposed to the new Bluesound™  music streaming system. Controlled by a tablet or smartphone from any room, Bluesound™ offers an amazing hi definition sound experience at a very affordable price point.
The Bluesound™ range includes a premium high  resolution wireless music player that can be added to your wireless network and connected to an input on a receiver or amp. You can then source millions of songs from the myriad (and every increasing range) of streaming services, and free, live internet radio from anywhere in the world.
The bi-amplified version delivers powerful and crystal clear sound to any room in your home, with a quality to please the most sophisticated audiophile. Just connect your favourite speakers and immerse yourself in the ultimate HIFI experience.
If you own a significant music collection, you will love the Bluestone™ Vault™which allows you to rip all your CDs rapidly in a choice of high resolution FLAC format or space saving MP3 (or even both simultaneously). With your whole music collection on the Vault you can listen to all your favourite albums and stream from the cloud, without even turning on a computer.
Bluesound™ even offer an all-in-one wireless music streaming system that includes award winning digital amplification with world class speaker design! The compact design makes the unit ready to move anywhere you want to enjoy your sounds: on the kitchen bench, on the bedroom dresser, or out on the deck. You can even use as a HIFI output for your HD screen. Link to your home automation system or use stand alone. Just an amazing music system for home entertaining.
The collection wouldn't be complete without a speaker system. Bluesound™ again delivers on quality and value. The subwoofer and satellite speakers deliver true high resolution texture, bottomless bass, and vivid clarity, that are beyond compare.
If you are looking for a true HiFi music system, now you can go wireless, with Bluesound™.  Contact us to find out if a Bluesound™ system may meet your needs.