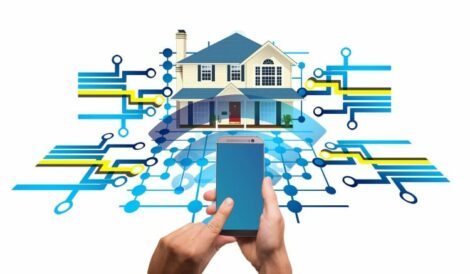 For a long time, there has been a link between IoT and home automation that could not be made without considerable expenditure.
The Internet of Things has produced numerous appliances to reduce time spent on chores and make life generally more "convenient". These appliances are most often controlled by "apps" – your robotic vacuum cleaner, your air purifier/heater, even the colour of your lights?
Some people love the whole process of reaching for their phone, locating the app and turning on the heating, locating the app and changing the colour of the bedside lamp, locating the app and locking the front door. For many of us though, the convenience of all these apps has become very inconvenient!
The proposed solution was the release of Smart Home apps such as Amazon Alexa, Google Assistant, Samsung SmartThings, etc that combine every connected device into a single app. Some of these apps require, or offer increased functionality, with an external hub, others need only your phone.
With marketing messages like "Alexa can turn your home into a Smart Home" and excited at the prospect of voice control for their homes, people rushed to purchase the Amazon Echo Dot (Alexa being the virtual assistant, and Echo the smart speaker device) or similar setups.


What these enthusiastic adopters found, however, is that while the price for these smart home apps is low, and the most popular ones are compatible with a huge number of devices, they can only ever be a small part of a smart home setup. Commanding your Smart Home app to "turn on the lounge lights" or "turn off the towel rails" just doesn't work by magic. There is a missing link between the Smart Home App and the uncontrolled (but substantial) standard house electrical systems such as lighting, underfloor heating, heated towel rails, and garage door openers. The link has to be put in place if you want a fully connected home!
This link has previously only been provided for high-end homes via proprietary smart home systems such as Schneider Electric's C-Bus Home Automation and Wiser, or KNX Home Automation, and other similar systems. These usually entail running a separate bus cable, segregated from the electrical wiring, that connects smart switches, sensors and other inputs back to the distribution board that then houses a whole heap of controllers to provide dimming functions for all the lighting circuits, and relay (on/off) functions for other circuits. This type of system provides control of circuits and ties everything together. Owners of a residence that incorporates such a system genuinely have "total control" of the home when everything is programmed correctly. The issue is the associated price tag!
The exorbitant cost is why owners of the "average" New Zealand home, are more likely to be attracted by the potential of "DIY" home automation in NZ using Alexa, Google Assistant, or similar, but end up disappointed by the elements they can't control.
So how do we find that "missing link" for this market? At Intelligent Environments, we believe we have done just that.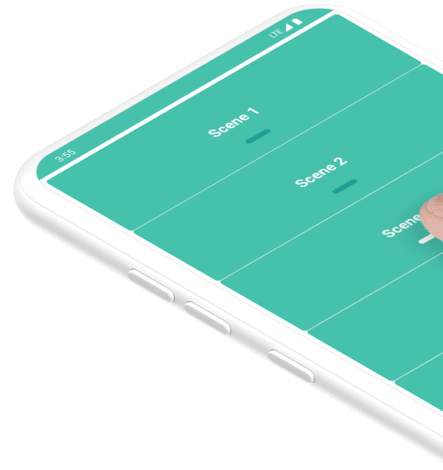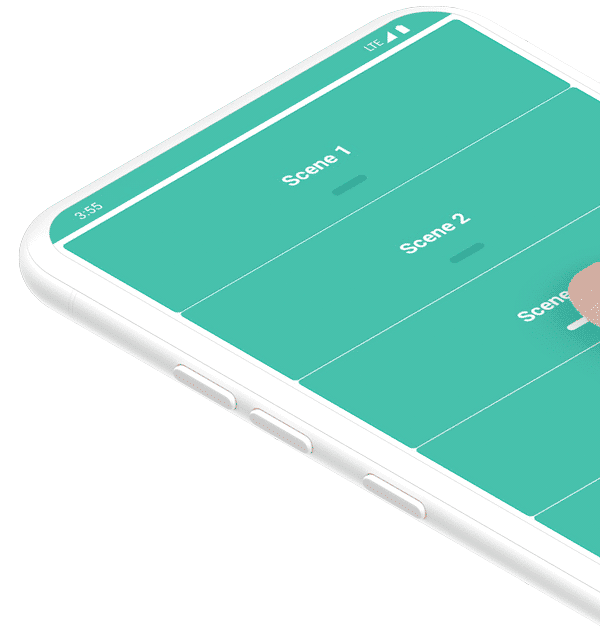 By getting the electrician to install DALI lights and our "smart home package" in any new build house or apartment, you can have the standard house systems as above (such as lighting, underfloor heating, heated towel rails, garage door openers) controlled by scene panels/switches as usual but also via an app to set schedules, time outs for sensors and dimming levels for lighting, and if you wish, will soon have the ability to integrate with your Alexa for voice control.
These smart home packages allow you the opportunity to control the electrical circuits in your new home. They include scene panels/switches, sensors, and controllers (the electrician simply "plugs in" the circuits to be controlled). The controller can be fitted wherever convenient. Even in the roof space.
Pricing is very affordable; way below the cost normally associated with a home automation system, and much simpler to install. It will add very little to the cost of a new house or apartment but will add hugely to both functionality, and the futureproofing of the property. It will also work "out of the box" once connected, with any fine-tuning carried out by the homeowner via the 'Home by zencontrol' app.
In New Zealand our smart home packages are available from your builder, or the electrical contractor, as an addition, when choosing the options for your new home. If your builder doesn't yet offer this, get them to contact us and we will be happy to assist.
For existing homes, keep watching this space as we hope to have a wireless option available soon that will allow any home to be a smart home.