Facility management under COVID-19 restrictions has been a challenge for many, and we've had multiple queries as to how various building technologies might be managed remotely now and in the future uncertain environment.
Our company's journey under COVID-19 restrictions
Once physical distancing was recommended Intelligent Environments asked their staff to work from home wherever possible.
The nature of our work means our engineers spend a lot of time pre-programming the equipment required for our lighting control and audio-visual solutions, and only a small proportion of time is required to be spent on site.
Our team culture is a strong one, with all staff very committed to our company values, with trust being a pre-requisite in everything we do. Management was therefore fortunate in knowing that employees could be trusted to act responsibly in setting up work areas at home and removing from the business premises whatever equipment would be necessary to allow this to happen. Thus, we were already well prepared when alert level 4 was announced.
Although some invoices and payment claims (for materials/services already supplied) were due or overdue before lockdown a number remained unpaid when level 4 was announced. We are grateful however to our loyal customers who did not use the situation as an excuse to avoid payment, and who settled their accounts in a timely fashion.
Despite cashflow becoming a challenge, there was no lack of work. We were able to keep most of our staff fully occupied at home with system design and programming that would allow projects to progress swiftly once we return to site. Like many other companies, video calls and 'Zoom' meetings quickly became a way of life.
Service Level Agreements
Service Level Agreements (SLAs) are set up for some priority sites to assist with facility management. With these we have continued to maintain the building technologies, running reports to ensure systems are working as they should, and pinpointing issues that would need to be addressed once the building's maintenance personnel could return to the site. With remote management in place, there were no hiccups in getting the maintenance of the site undertaken by an engineer from home, instead of from our business premises. Our service to the customer was not affected.
Service Work
We received several service requests while in lockdown, where a facility manager or owner would advise that their lights were scheduled on, and they'd been unable to change them before the building being closed down. Some requests were regarding sites we had commissioned, others were previously unknown to us. In either case, we were unable to help as our 'magic wand' (remote management) will only work for systems that were installed with this capability in mind, or where an upgrade had been put in place to allow for remote facility management. The only remedy we could recommend for these basic control systems, was for an electrician to turn off the power supply as a temporary fix, should their access to the building be permitted.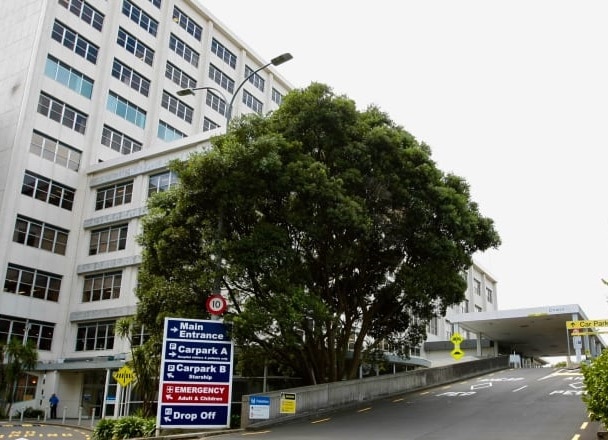 Commissioning Remotely – Essential Services Project
Using the newest building technology, we were able to work with the electrical contractor on a DALI lighting control system for an essential service at Auckland Hospital. We did not need our staff to attend the site at all. We were able to provide the equipment for installation by the electrical contractor (deemed essential under level 4) along with networking equipment to allow all programming to be carried out remotely from the engineer's laptop in their home office. Read more here.
Alert Level 3
Under alert level 3 many building sites have re-opened and we are learning of additional health & safety requirements being added to each worksite to meet Ministry of Health guidelines. We have of course put measures in place to ensure our staff can be as safe as possible when they do again need to attend site for the commissioning of lighting control or audio-visual systems.
Remote Facility Management
In the immediate future, we shall likely see an increase in demand for systems that will allow remote facility management and maintenance. Not just in terms of reduced costs in maintaining the building and ease of compliance, but also with the spectre of COVID-19 or similar still hovering, the safety elements of requiring fewer visits to the site by tradespeople and others. This is likely to be top of mind in aged care and medical facilities.
Additionally, with terms such as 'physical distancing' and 'contact tracing' becoming part of everyday speech, plus the increased building costs necessitated by more onerous health & safety compliance, we see real value in reducing the number of workers who are physically required to attend during the construction phase of a building.
Zero Site Visits For Commissioning
We can design and supply a DALI system that can be installed by the on-site electricians and programmed remotely by our engineers. This is a system that can be basic, or more complex. It is secure and robust, with tremendous local support from the Australasian supplier/manufacturer. Remote management is via the cloud, therefore providing the advantages listed above. This DALI system is extremely competitive cost-wise with other technologies commonly used in New Zealand but is not limited in the functionality that can be supplied either immediately, or as an upgrade to meet future requirements.
Upgrade Existing Systems To Allow Remote Management
If you own or manage a building with older technology, we would advise consideration of an upgrade to your current system to allow for remote facility management in this new version of 'normal'.
Give us a call and we'll be happy to advise on a suitable upgrade path.